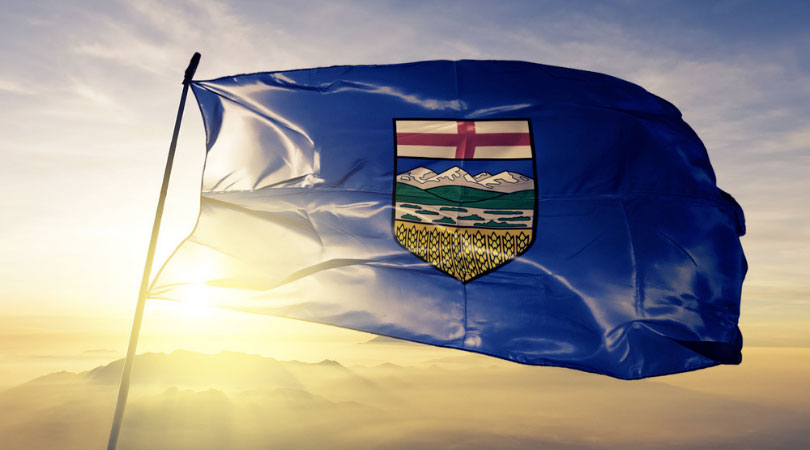 When it comes to buying weed in Canada, Alberta has bounced back from a period of anti-drug hysteria to become the province to go to buy weed from. Having learned from the teething problems of other provinces, Alberta forged a smoother path to legislation supporting the legal status of cannabis in the province, supporting both physical stores and online cannabis delivery stores.
Weed Laws Alberta
Cannabis was legalized in Alberta in October 2018. Before then, it had been prohibited since 1923. In the 1920s there was a wave of weed hysteria that spread throughout Canada thanks to the actions of Emily Murphy. Her campaign was not just anti-drug but also racist as well, as she perpetuated the falsehood that immigrants were bringing drugs in. She believed that the drugs being brought in were being used to corrupt the white race as part of an international conspiracy. While it was completely unfounded, her trailblazing career in other social spheres made people listen and it didn't take long for her misconceptions about cannabis to take root. Thankfully, attitudes have changed significantly for the better since then but it is always important to know where the approaches and perceptions of weed come from to better combat against them with accurate information. It is also legal to grow your own weed – therefore to make your own product for personal use – in Alberta, up to a maximum of 4 plants per household.
Where Can You Buy Weed in Alberta?
Alberta's approach to selling cannabis is fairly simple. Private companies can sell weed online for delivery through an online dispensary but they must order all of their mail-order marijuana stock from the wholesale AGLC. The Alberta government also runs the province's sole e-commerce online marketplace website for cannabis. Private companies can sell it but they must specialize – no veering off into other products, no selling anything but cannabis if they decide to stock it. This means that all cannabis stores provide a dedicated service. All physical retail stores are licensed to adhere to the province's laws.
Why Buy Marijuana in Alberta?
Alberta's cannabis products are high-quality and highly varied. Nothing substandard here. In its physical stores, Alberta enforces the checking of IDs for anyone who looks underage, which is ideal for those interested in cannabis who may be uncertain about the legal side to buying marijuana products, particularly first-timers. All staff members of the licensed cannabis stores must undergo a strict training program and pass a background check.
What Weed Can You Buy Online in Alberta?
Here are some details on the three of the more popular strains of cannabis in theprovince of Alberta, available both online and in physical stores.
Master Kush is also known and sold under the names of High Rise and Grandmaster Kush. It is an Indica strain with an average THC content of around 18%. It is predominantly citrusy and earth-like in terms of aroma while not being overpowering with just a hint of resinous incense-like scent. Its high welcomes in a state of full-body relaxation while avoiding the mind-numbing effects. The majority even report feelings of a heightened state of sensory awareness, making it ideal for those with aches,pains and worse who want to lessen their discomfort while enhancing their ability to create.
Durban Poison originates from a South African port city where it got its name, Durban. It is a pure sativa with an average THC content of 17%. With a sweet smell and uplifting, energy-boosting effects, it is ideal for those looking to increase their productivity and creativity.
Cali Bubba is an Indica dominant hybrid. With a sweet smell reminiscent of hash from its Bubba lineage and a candy-like almost fruity note from CaliKush, it pleasantly combines the two, making for a pleasant-scented strain. It has an average THC content of 24%. It is ideal for post-work or nighttime use, inducing a bodily sedative feeling and a sense of calm. It also can relieve the symptoms of pain, anxiety, depression, and stress.
Convenience and Accessibility with an Online Dispensary in Alberta
Ordering marijuana products in the province of Alberta, ideal for those who like convenience has a range of options available to suit any cannabis buyer's budget and schedule. There are numerous physical cannabis stores available, particularly in Edmonton. It is worth noting that licensed physical stores in Alberta are only allowed to sell weed if they offer it as a product. For those with a schedule that makes a brick-and-mortar store's hours less accessible, that is where the online e-commerce marketplace Alberta Cannabis comes into play. It is the only legal online dispensary. We here at Top Shelf BC don't keep any more of your details any longer than we have to for you to make an account with us and it is the same with this store. That said, you need to provide ID to allow them to confirm that you are over 18 due to the age restriction. Discretion is also highly important and any online store worth their salt will keep your mail order marijuana purchase and the products that they offer both discreet and secure.
Mail Order Marijuana in Alberta
Covid-19 has changed the circumstances for everyone worldwide. When it comes to how the pandemic has impacted buying cannabis, the best thing to do is keep up to date with the provincial government regulations. Social distancing is being implemented in stores in addition to mask-wearing. It is also not enforced, but it is recommended to try another intake method other than smoking due to the disease being respiratory to keep those precious organs of yours in optimal condition. Buy your weed from the online dispensary if possible. This takes who you interact with down to a minimum. In Alberta, when it comes to buying weed online from a dispensary, you are spoilt for choice in a province that has more licensed stores than all of the other provinces combined. Delivery is quick, simple and comes in discrete tamper-proof packaging to keep your mail order marijuana safe and secure.