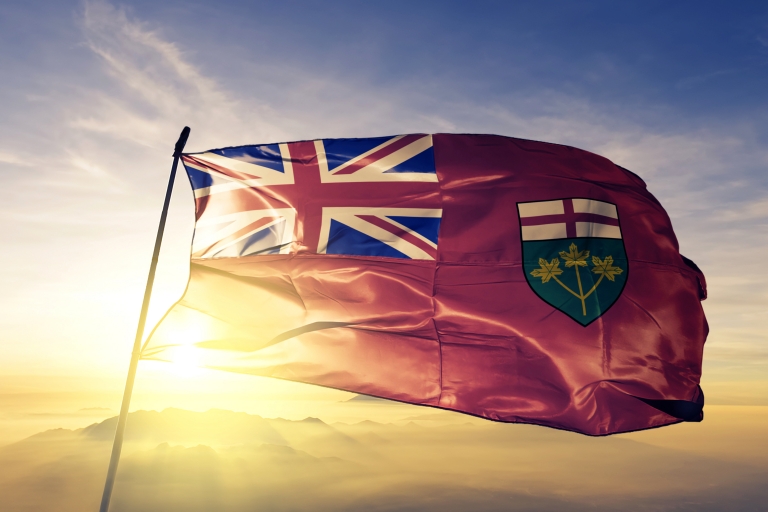 When it comes to buying quality cannabis in Canada, Ontario has a highly regulated system that shows signs of continual development and forward progression. Definitely a province with its finger on the pulse when it comes to keeping marijuana all above board and accessible at the same time. With a network of physical stores available and a single online dispensary to let you get your cannabis products online, you are spoilt for choice.
Weed Laws Ontario
In Ontario, recreational cannabis was legalized in October 2018. Marijuana products were made legal for medical purposes in 2001. In 2019, initially there were 25 physical stores that were implemented based on a system that combined first come first served and a lottery. Later on that year, 50 more licenses were granted. In 2020, the lottery system was eliminated and a new goal was set to grant at least 20 licenses per month. The intention behind this was to increase the availability of quality marijuana to people across the province so then people wouldn't be tempted by black market cannabis products.
In terms of weed on a more individual level, the age of cannabis consumption and purchase is 19 minimum and it is regulated in the same manner as alcohol. In terms of growing weed for personal use, there is a limit of 4 plants per household. When it comes to how much recreational marijuana you are allowed on you at any one time, the limit is 30 grams. The maximum of 30 grams of weed is fairly standard across the Canadian provinces regarding cannabis use.
Where Can You Buy Weed in Ontario?
Physical recreational marijuana stores in Ontario are tightly regulated. While all stores are privately run, they all stores need a license from the provincial government in order to operate. This includes a federal background check by default. Marijuana is also sold online, although only by the Ontario Cannabis Store. Any other e-commerce shop offering cannabis online that states that it operates inside of the province of Ontario is an illegal online dispensary and should be avoided. This is not the only province in Canada to have this kind of system when it comes to having an online dispensary in Canada.
Why Buy Cannabis in Ontario?
When it comes to dispensaries and stores run on a digital platform for buying weed online, regardless of whether you are looking to buy medical or non-medical weed, they are all licensed by either the Ontario Cannabis Store or the Alcohol and Gaming Commission of Ontario, as detailed later on in this article. They are strictly government-operated. Why buy marijuana in Ontario? Because it has passed a whole battery of tests and minimum standards to ensure that you are getting only the best from trusted licensed producers who put in the effort and time to produce strains that suit everyone from someone completely green (no pun intended) when it comes to quality marijuana right through to connoisseurs who have a refined palate and know exactly what strain to go for when it comes to the flavor, scent and high that they want. This includes the THC and CBD content that will detail exactly what kind of high you'll be getting when you buy cannabis.
What Weed Can You Buy Online in Ontario?
When it comes to the best that Ontario has to offer in terms of the strains available to buy from a singular online dispensary, we recommend these three. You are spoilt when it comes to making the decision to buy your marijuana online.
Death Bubba is an Indica bred by combining Death Star with Bubba Kush. Known for its ability to 'couchlock' a user in addition to being semi-sedative by nature, it isn't recommended for people who are new to cannabis in any form – recommended for connoisseurs only! It is a pungent strain with an earthy, sweet taste that is quite stinky. It is often used for medical purposes to relieve the symptoms of chronic pain and tension.
Mike Tyson, also known as Tyson and Mike Tyson OG, is named after none other than the boxer himself – and it packs a punch. It is an Indica with a distinct diesel aroma that dulls pain, lessens stress and insomnia and boosts the appetite. It is Canna Clinic's signature 2011 strain with a deep, relaxing bodily high.
MK Ultra is a combination of OG Kush and G13. It is an Indica that pairs with a fast-acting euphoria along with a bodily sense of relaxation and a dense, sticky feel to it. Made by TH Seeds, it is an ideal and high-quality cannabis strain for those looking to help ease off the pressures of a long day.
Convenience and Accessibility in Ontario
When it comes to convenience, ordering marijuana in Ontario comes with a range of options available to suit any schedule and budget. For those who have to adjust their purchases around work, there are numerous physical brick-and-mortar shops available that are registered with either the OCS (Ontario Cannabis Store) or the AGCO (Alcohol and Gaming Commission of Ontario), both in themselves government-regulated. For those who might work hours that make getting to a brick-and-mortar shop less than ideal, this is where the Ontario Cannabis Store comes into play with the option to buy weed online. This offers a quick and simple sign-up process although age verification through the provision of a government ID is mandatory, as it is in most provinces if you want to buy weed online. Discretion is also essential and Canada Post will keep your purchase both discreet and secure.
Mail Order Marijuana in Ontario
Covid-19 has changed the circumstances for everyone worldwide and it is an ongoing evolving situation. Ontario is no exception to being impacted. When it comes to how the pandemic has changed the purchasing of cannabis, the best thing to do is to keep up to date with the provincial government regulations. In store, social distancing is being implemented in addition to mask-wearing. It is also recommended but not enforced to try another intake method other than smoking due to the respiratory nature of the disease to keep those important organs in optimal condition. If possible, buy weed online. This minimizes who you interact with.
The mail-order marijuana available from the e-commerce shop Ontario Cannabis Store is guaranteed tested, traceable, and high quality. All products come with the details of the producer on the packaging – full transparency. This even includes the details of that particular batch so you know precisely when it was made, who it was made by, and the details of the strain you are buying. All packages are delivered in a tamper-proof, sealed and signed-for manner to ensure that it gets to you as fresh as possible. The ability to buy weed online has never been safer and easier.
If you want more information on how to buy cannabis in Ontario, contact us and we will do our best to find the answers to your questions, whether it is on delivery, legal matters, what stores we recommend and even what we think the best edibles are in terms of flavor.