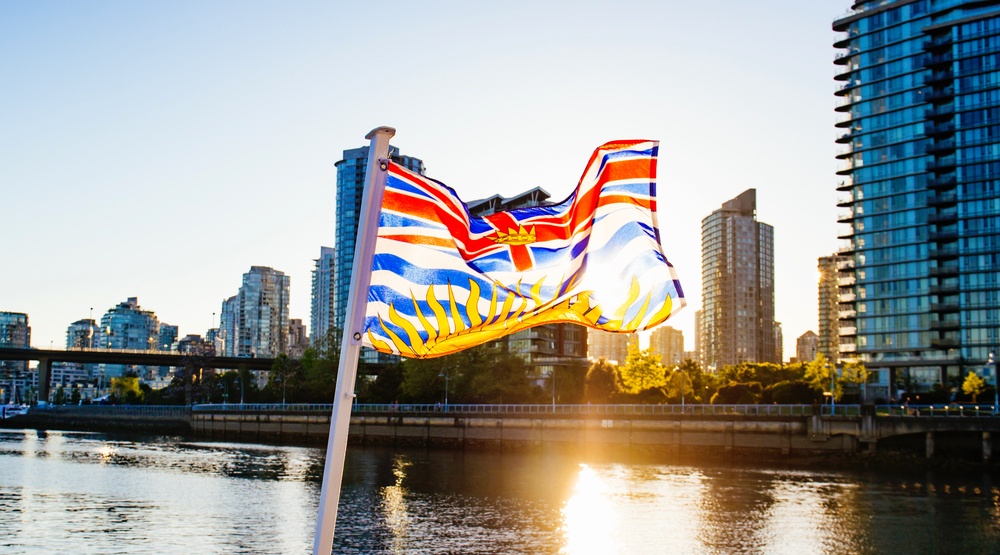 When it comes to buying weed in Canada, British Columbia is the place to go. With a solid foundation of hydroelectricity, clean water and vast swathes of growing space in addition to sunshine, it should come as no surprise that the province is ideal for the growing – and therefore the selling – of marijuana, both medical and non-medical. This optimal condition means that you can be sure that the marijuana you get in BC is local and supported by a sustainable industry that is good for the environment. It is so successful that British Columbia produces about 40% of all Canada's cannabis. With both physical and online stores being quite numerous, any person looking to order cannabis in BC, or offline for that matter, is spoilt for choice.
Weed Laws British Columbia
In British Columbia, cannabis was legalized in October 2018. Before then, the province had the most tolerant attitude towards green in Canada – and likely throughout the rest of the continent as well. Recreational use was tolerated by the police and there were even cannabis cafes, although selling at this point was still illegal. Personal possession was not regarded as a serious crime. Relaxing with friends in a local café and smoking a joint after work? Acceptable. Cannabis use overall was more common in British Columbia after it became legal than in the rest of Canada due to this attitude. This meant that it look less time for it to become a socially-accepted norm. This has resulted in many of the benefits of the industry today as it has had something of a head start in terms of the preparations for legally selling and how to cope with changes in the law. Initially, there was only one store, run by BC Liquor Distribution Branch in Kamloops. Since then, numerous dispensaries both online and brick-and-mortar have sprung up all of British Columbia, making ordering cannabis – on the consumer end – easier than ever.
Where Can You Buy Weed in British Columbia?
Physical dispensaries in British Columbia are tightly regulated. While privately run stores do exist, any and all stores need to get a license from the provincial government. This includes a federal background check. Serious stuff. Cannabis stores are just that – in order to get a license, they can't sell other products such as alcohol and cigarettes. This has resulted in quite a nice specialization in order to be compliant. When it comes to the security of the produce, third-party monitoring, locks, secure storage and no window-side displays of the products all come together to make the store-buying experience as safe as possible. As a buyer, it will be important for you to note that there is a distinction between stores selling medical marijuana and stores selling non-medical marijuana. The latter are not allowed to use the words 'apothecary', 'dispensary' or 'pharmacy' in the name. So, depending on what your marjuana is needed for, paying attention to the wording of the store can make your shopping experience go smoother.
Why Buy Marijuana in British Columbia?
When it comes to dispensaries and stores run on a digital platform for buying weed online, regardless of whether you are looking to buy medical or non-medical weed, they are all licensed by the Liquor and Cannabis Regulation Branch and are government-operated. This involves monthly reports being sent to the government that go into some detail including how much is sold, what weight is left of the products at the end of the month and what has been disposed of. This is in addition to what strains and consumption varieties are stocked such as consumables, edibles and flowers. All of the hoops and regulations might seem like a series of hurdles at first but it has resulted in a safe secure system through which to sell mail order marijuana that is of high quality directly to the customers in a way that is above board. You can be safe in the knowledge that your purchasing of cannabis online will never be sub-par in British Columbia, Canada.
What Weed Can You Buy Online in British Columbia?
West Coast Diesel ranks among the world's strongest buds. It is a head high sativa with a taste and aroma that is distinctly chemical. It has been observed to lessen nausea, hunger, depression and the symptoms of ADHD. However, the potential for paranoia means that people new to this strain should keep an expert eye on this to be aware. It can also cause dry mouth. With a high THC content and gasoline smell, it lives up to its reputation.
Greasy Pink Kush was created by breeding together Death Bubba and Pink Kush. Indica-dominant with a sweet and skunky flavor, it is well-suited for evening use to help you relax and drift off to sleep. Strong and soothing, this strain results in a feeling of euphoria to help float you off to dreamland.
UBC Chemo has an interesting history. Allegedly it was created in the 1970s in connection to a university in order to help chemotherapy patients deal with the side effects. An indica with a subtle woody aroma, it can help lessen the effects of nausea, sleeplessness, appetite loss and pain. Recommended widely, UHC Chemo is a go-to marijuana for medical use.
Convenience and Accessibility with an Online Dispensary in British Columbia
When it comes to convenience, ordering marijuana in BC has a range of options available to suit any buyer's schedule and budget. For those who have tie around work, there are the numerous physical stores available. For those who might work hours that make getting to a brick-and-mortar store less practical, that is where online stores come into play. Online stores like Top Shelf BC offer a quick and simple sign-up process. We don't keep any more of your details any longer than we have to for you to make an account with us. Discretion is also highly important and any store worth their salt will keep your purchase both discreet and secure.
Mail Order Marijuana in British Columbia
Covid-19 has changed the circumstances for everyone worldwide. When it comes to how the pandemic has impacted on buying cannabis, the best thing to do is to keep up to date with the provincial government regulations. In store, social distancing is being implemented in addition to mask wearing. It is also recommended but not enforced to try another intake method other than smoking due to the respiratory nature of the disease to keep those important organs in optimal condition. If possible, buy weed online. This minimizes who you interact with. When it comes to buying weed online from a dispensary in British Columbia, you are spoilt for choice in a province that has a long history with the plant. Whether you prefer a physical store or to buy weed online to fit around your schedule and to facilitate access, you can be sure that your mail order marijuana will be of the highest quality thanks to a local, highly competitive industry focused on providing a premium product.