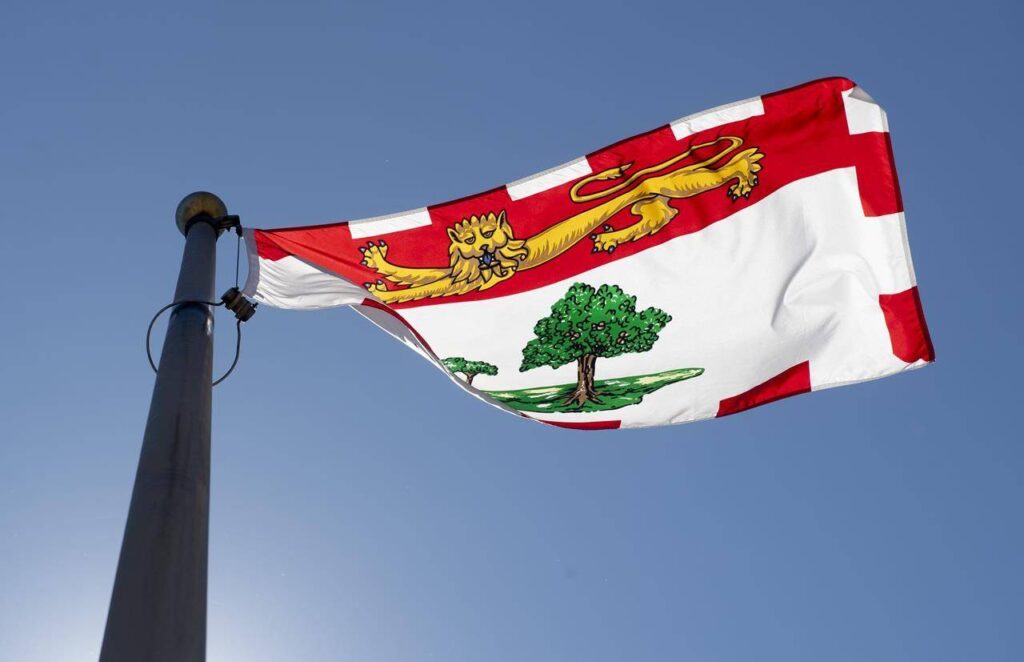 When it comes to buying weed online in Canada, Prince Edward Island, hereafter referred to in this article as PEI, is the place to go. Known as Epekwitk by the Mi'kmaq Indigenous population, Ile Saint-Jean by the explorer Jacques Cartier in the early 1700s and finally renamed the Prince Edward Islands by the British upon the province's occupation, it has a rich history with cannabis.
Weed Laws in PEI
In PEI, weed was legalized in October 2018. Before then, the province has quite the history. Before the anti-cannabis hysteria of the 1920s, cannabis wasn't really a known quantity. To our awareness, it wasn't consumed by either the Indigenous population or any of the settlers. That said, hemp was an available material. The lack of consumption of weed may also have had something to do with the presence of a strong body of Roman Catholics across the entirety of the population post-colonization. It was this religious leaning that made the outlawing of cannabis go over far more smoothly than it did in other provinces. It is known that if any cannabis was consumed prior to its legalization, it was procured outside of the province.
In the physical stores, a 'check 30' policy is in effect and all staff are highly trained in both this policy and the products that they sell.
You are allowed to have up to 30g on you at any one time for personal use, and this includes transporting it. In terms of home growing, you are allowed to have up to 4 plants covering all stages of growth ranging from seeds to fully grown plants ready to be harvested. There is no limit on how much weed you have at home for personal use.
Where Can You Buy Weed in PEI?
In the province of the PEI, there are five options available for those looking to buy weed – all of them are run by PEI Cannabis. While this may not work for larger provinces, the size and characteristics of the population mean that at least for the present, this highly centralized system works well.
PEI Cannabis operates four brick-and-mortar shops – one in Summerside, one in Montague, one in Charlottetown and one in O'Leary. To meet the online demand, it operates PEI Cannabis Corp, an online dispensary covering the entire province.
PEI Cannabis is the trade name of The Prince Edward Islands Cannabis Management Corporation (PEICMC). It acts within the legislation and regulations of the Cannabis Control Act and is officially partnered with the PEI Liquor Control Commission (PEILCC).
Why Buy Marijuana in PEI?
The centralized nature and domination of cannabis sales in the province of Prince Edward Island means that all cannabis meets certain minimum standards. All of the weed sold in either the physical shops or on the online e-commerce store are grown by licensed cultivators who need to meet the minimum standards for safety, testing and quality. Among the licensed growers are Dosecann, Island Garden and Green Harvest Organics. You can be confident and safe in the knowledge that you can buy weed from Prince Edward Island that is worth the cost.
What Weed Can You Buy Online in PEI?
When it comes to the weed available online in PEI, the list is definitely not limited to these three. That said, we believe that these three are among those that characterize what is available in the province. Either way, Prince Edward Island cannabis is sure not to disappoint.
Blue Cheese is an Indica. Unlike most hybrids, the cross-breeding to get this strain is very specific – a Blueberry male with a UK Cheese female. This genetic combination results in a smell that is both savory and sweet with a hint of berry and blue cheese – hence the name! It is known for its heavy effects and medicinally, it is used to provide relief from muscle spasms, stress and pain.
Gorilla Glue #4, also known as GG4 and Original Glue, is a hybrid developed by GG Strains. The name comes from the common effect that users describe of feeling as though they are 'glued' to the sofa. We therefore recommend that this is only taken if you've got nothing else on for the rest of the day! Give yourself time to appreciate the qualities of this powerful strain. It is produced by combining the genetics of Chem's Sister, Chocolate Diesel and Sour Dubb. This has resulted in an earthy, sour aroma. This strain is also highly recommended by default of the fact that it has won multiple cannabis awards.
Romulan, named after the Star Trek race, is an Indica combination of North American Indica and White Rhino. It is a resinous, pine-scented and potent weed strain, and it is often used for therapeutic purposes. It starts with an intense cerebral high before mellowing out into a more bodily sensation of relaxation and semi-sedation. It is particularly popular for dealing with the effects of nerve damage and muscle spasms.
Convenience and Accessibility in PEI
When it comes to convenience, purchasing cannabis in the province of Prince Edward Island is simple. The only legal online dispensary shop is run by PEI Cannabis, and all of the retail shops in the province – 4 in total – are run by them as well. For those who don't have the time to make it to a physical shop, getting your weed online by delivery from PEI Cannabis's online dispensary is an option.
All of the retail stores offer a range of products that can include flowers, oil and gel capsules, edibles of various flavors, beverages and concentrates, among others. The stock will vary between stores and what the website stocks may differ as well. If you are looking for something in particular, contacting ahead is the best way to go about seeing if what you want is available – the customer service is top notch.
Mail Order Marijuana in PEI
Given the ongoing pandemic situation, mail order marijuana and other derived cannabis products is the way to go. When it comes to ordering from PEI Cannabis Stores for delivery, the sign up process is simple and efficient from the province's sole online dispensary. All you need are your name, an email address and proof that you are 19 or over. The username or email address will be used to log in to your account. All mail order marijuana deliveries are fulfilled by Purolator, a Canadian courier company. If you aren't in at the time of delivery, re-scheduling it is possible. Free delivery is available if your order is $100 CAD and over.