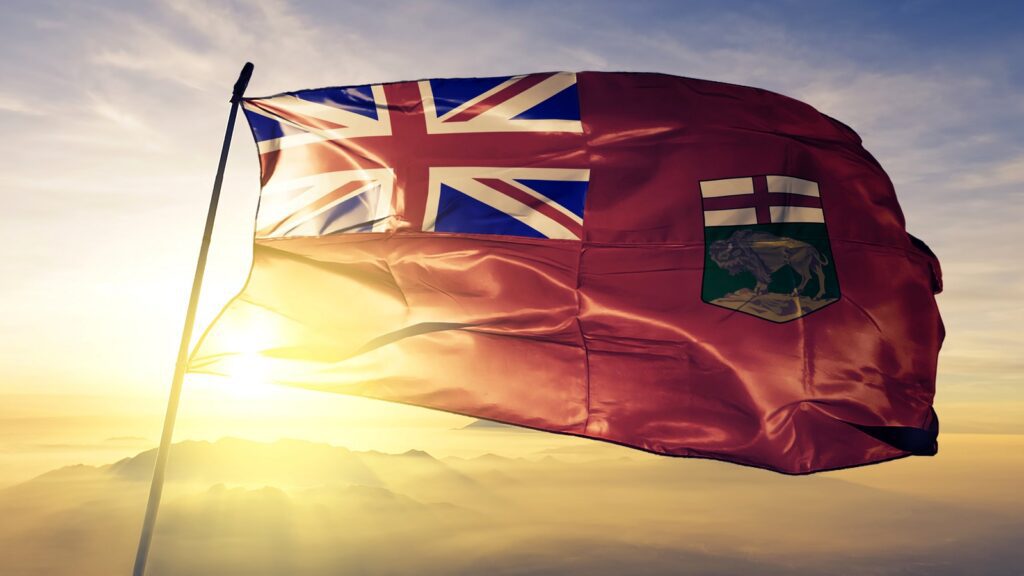 Manitoba is a province made up of Arctic tundra, mountains, forests, lakes and rivers. This wild richness is mirrored in the rich variety of cannabis strains and products available despite some of the province's restrictions compared to others whether you are buying in Winnipeg or elsewhere in the province. Here is what you need to know about buying weed online in Manitoba, Canada.
Weed Laws Manitoba
In Manitoba, like the rest of Canada, cannabis was legalized in October 2018. It works on a hybrid public/private model. What this means is that cannabis is supplied by Manitoba Liquor and Lotteries (MBLL). Furthermore, the cannabis industry as a whole is regulated by the Liquor, Gaming and Cannabis Authority of Manitoba. Online dispensaries and physical stores alike are subject to regular on-site inspections and audits of how they work and their products. In addition to this, cannabis and alcohol cannot be sold together – or side by side in the same dispensary, be it physically or for delivery.
Where Can You Buy Weed in Manitoba?
Weed in Manitoba can be purchased either from licensed physical stores or from online dispensaries. All marijuana – unless a dispensary outsources – comes from the Manitoba Liquor and Lotteries Corporation. This method of supply allows it to also track who is getting what shipped out for delivery where. That doesn't mean that the amount of stores and dispensaries is scarce however, if you take into account both online and physical stores. Winnipeg MB alone boasts 21 physical stores!
Why Buy Marijuana in Manitoba?
Manitoba's strict regulations means that you are guaranteed to be able to purchase high-quality cannabis, be it from a physical shop or an online dispensary. In addition to this, Manitoba – through National Access Cannabis since 2016 – has partnered with the coalition of the Opaskwayak Cree Nation, the Waywayseecappo First Nation, the Long Plain First Nation, the Peguis Cree Nation and the Brokenhead Ojibuay Nation for the boosting of economic developments, to boost the profit for the communities and to lobby for their interests, such as a tax rebate for any weed sold on reserves. When it comes to retailers selling marijuana in Manitoba, you can be assured that it all meets a particular standard of quality and safety thanks to the Safe and Responsible Retailing of Cannabis Act introduced in December 2017.
What Weed Can You Buy Online in Manitoba?
When it comes to cannabis in Manitoba, three strains distinguish themselves from among the rest.
Violator Kush is a pure Indica cannabis strain of Dutch origin. It is a combination of Malana and Hindu Kush cannabis strains. Super-resinous resulting in a bodily buzz, it has a musty, earthy smell and taste. It induces feelings of relaxation, happiness and sleepiness. It has a CBD level of 1.5% and a THC level of 22%.
Platinum Bubba is what is known as a platinum level Indica-dominant cannabis strain. Platinum level refers to the metallic sparkle that the buds take on when they are ready to be harvested. It is a combination of Platinum OG Kush and Bubba Kush. While it takes a few minutes to fully kick in, it is a strong medicinal cannabis strain. It is reported to optimally result in bodily relaxation and sleepiness while acting as a form of pain relief and boosting the appetite. It has a THC level of 22 – 25% on average and a CBD level of around 1%.
AK-47 is a Sativa-dominant hybrid that is characterized by a relaxed and mellow high. Bringing together the best qualities of its Columbian, Thai, Mexican and Afghan genetics, it results in a cannabis strain with a cerebral buzz that results in a sense of engagement with creativity and socialization while promoting mental alertness. With a taste that is floral and sweet and a scent that is earthy and sour, this hybrid balances out the contrasting elements and makes for a pleasant, smooth experience. AK-47 has a low CBD content and THC level of 19% on average.
Convenience and Accessibility with an Online Dispensary in Manitoba
Ordering marijuana in Manitoba has a range of options available to suit any buyer's schedule and budget for optimum convenience. For those who have to adjust themselves around work, there are numerous physical shops in each city. There are multiple sites available for the purpose of finding what stores in Canada are local to you. Become a patron of your local cannabis shop! For those who might work hours that make getting to a physical shop less feasible, that is where online dispensaries come into play. Online stores – like Top Shelf BC but for their particular province – offer a quick and simple sign-up process where all you need is an email address and ID to confirm that you are of legal age. Discretion is also highly important and any store worth their salt will keep your purchase both discreet and secure, whether you are buying in person, buying online and collecting or having it posted out to you. Canada post is quick and reliable as well, plus you should make sure that your chosen online dispensary uses discreet, no-tamper scent-sealing packaging so then your cannabis arrives intact and safe.
Mail Order Marijuana in Manitoba
Covid-19 has changed the circumstances and the way that things are done for everyone worldwide. When it comes to how the pandemic has impacted buying cannabis, the best thing to do is to keep up to date with your particular provincial government regulations. In stores, social distancing should be implemented in addition to mask-wearing. It is also recommended but not enforced to try another method of imbibing your cannabis other than smoking due to the respiratory nature of the disease. While cannabis isn't damaging to the lungs, the less you do with them outside of breathing, the better. If it is possible for your particular circumstances, buy your cannabis online from a dispensary. This minimizes who you interact with – and if you can get your order dropped off contactless, even better! When it comes to buying weed online from a dispensary in Manitoba, you are spoilt for choice in a province that has a long history with the plant. Whether you prefer a physical store where you can see the product yourself or if you prefer to buy weed online to fit around your schedule, you can be sure that your mail order marijuana will be of the highest quality thanks to a local, albeit tightly regulated, industry focused on providing a premium product.
If you have any more questions about buying weed in Winnipeg MB, in Manitoba as a province or either from a shop or online from a dispensary, feel free to contact us!