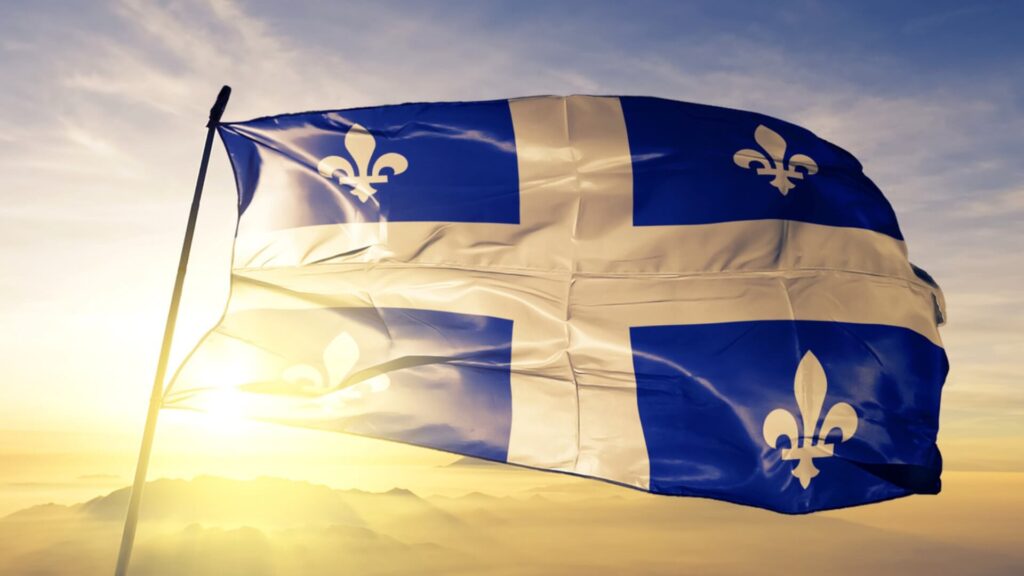 When it comes to buying weed in Canada, Quebec has something of an interesting character. It is the second most populated province yet it also ranks among the strictest rules and regulations for dealing with cannabis.
Weed Laws in Quebec
In Quebec, marijuana was legalized in October 2018 for recreational use. The medical consumption and use of weed were made legal in 2001. It was governed first by the Marijuana for Medical Purposes Regulation followed by the Access to Cannabis for Medical Purposes Regulations via Health Canada. Unlike the other provinces that have implemented a standard '19 and over' age regulation which matches that of alcohol, you are only allowed to purchase and use cannabis in Quebec if you are over the age of 21. You are also limited in terms of how much you can possess at home – 150g. The total amount you can have on your person is 30g, which is standard across the entirety of Canada. Marijuana is monopolized by the Société Quebecoise du Cannabis, which translates into the Quebec Cannabis Corporation. The commonly used acronym is the SQDC.
Where Can You Buy Weed in Quebec?
In Quebec, all stores and the only legal e-commerce online dispensary store are run by the SQDC. There are 21 retail locations including Downtown, Cote-Des-Neiges, La Petite-Patrie, Ahuntsic-Cartierville and Brossard. They stock a broad range of products including teas to be brewed and drank, ground/milled cannabis, flowers, pre-rolled joints, oils, oral sprays and capsules. Unlike most of the other provinces, edibles are illegal. This is due to a regulation that forbids their sale in Canada due to wanting to discourage children from finding them appealing, which it is assumed that they may be due to looking like brownies and other gummies. When it comes to buying your chosen cannabis products in-store, it is generally suggested to get there sooner rather than later as queues made up of people trying to fit it in around their workday is fairly standard.
Why Buy Marijuana in Quebec?
When it comes to the retail shops and the single legal e-commerce store run on a digital platform for buying weed online, regardless of whether you are looking to buy medical or non-medical cannabis, they are all operated by the SQDC and to an extent, government-operated as a result. All of the hoops and regulations might seem like a series of hurdles at first – particularly if moving from another province with different rules – but it has resulted in a safe secure system through which to sell marijuana that is of high quality directly to the customers in a way that is above board. You can be safe in the knowledge that your chosen cannabis products will never be sub-par in Quebec.
What Weed Can You Buy Online in Quebec?
The SQDC's mail order marijuana dispensary and retail outlets supply a range of brands including Smith's Falls, Tweed, Dubon, Hexo and Aurora, and more lesser-known ones as well. You may need to shop around as not all places will stock the same thing and will rotate their stock according to availability and popularity.
Blueberry AK is a hybrid combination of the Sativa-dominant AK-47 and the Indica-dominant Blueberry. As a result, it combines the effects of its parentage with a peppery and sweet taste and a smell that is reminiscent of berries and musk. It pairs a state of bodily relaxation with a cerebral, upbeat feeling and it is prone to giving users a case of the giggles. It is often used to relieve the symptoms of depression, anxiety and pain.
Hawaiian Punch does what it says on the tin – it packs a punch. Originating from none other than Hawaii as the name suggests, it is a powerful Sativa. The effects gradually increase in strength, so don't go rushing to take more if you aren't feeling anything immediately. It is well-known for resulting in feelings of euphoria and feeling uplifted, characteristic of a cerebral buzz.
Rockstar Gas is an Indica resulting from the combination of Rockbud and Sensi Star strains. Both euphoric and sedating all in one, Rockstar Gas pairs a spicy undertone with the fragrance of sweet grapes. It is often used to lessen the symptoms of pain, sleep disorders and headaches, making them more manageable.
Convenience and Accessibility in Quebec
When it comes to convenience, ordering weed online in Quebec has a range of options available to suit any buyer's schedule and budget. There are numerous physical stores available for those who prefer seeing their product while also being able to ask questions of the highly trained SQDC staff that operate the brick-and-mortar shops. For those who might work hours that make getting to a physical shop less practical, that is where the online store comes into play. The sign-up process is quick and simple.
Mail Order Marijuana in Quebec
When it comes to getting your marijuana mail-ordered to you, Quebec is among the strictest. That said, account creation on the SQDC online dispensary store takes less than a minute and all of your information is kept confidential. Your products will only be delivered to a verified Quebec address. Delivery does depend on how much you are purchasing.
The monopoly that the SQDC has meant that all outlets – physical stores and online dispensaries alike – are only run by them. On the plus side, while this does push out entrepreneurs looking to get into the market, it does mean that you are guaranteed a quality product that is tested, traced and regulated – cannabis worth the price tag and regulations that come with it. Your delivery will be guaranteed tamper- and scent-proof while also being discrete.