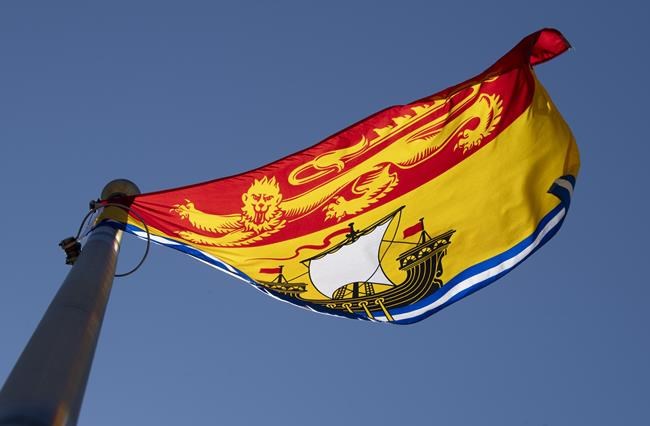 When it comes to buying weed in Canada, New Brunswick is the place to go. Given the regulations governing cannabis in New Brunswick, and the fact that all cannabis purchased from the e-commerce shops is only delivered within the province itself, you can be sure that the cannabis you buy from a New Brunswick shop is local and of high quality thanks to the regulation standards.
Weed Laws New Brunswick
In New Brunswick, recreational cannabis use was legalized in October 2018 – as it was in the rest of Canada. Before then, it was outright illegal. Medical marijuana as a product became legal in 2001. In 2003, a cannabis café opened in the province. While this was against the law at the time, the police markedly did not interfere in the goings on of the café. Those visiting had to prove that they had an illness from a list in order to be served. At present, cannabis users are required to be at least 19 years of age. Marijuana can be privately grown at home with a limit of 4 plants per household but the plant must be inside a locked space. In November 2019, New Brunswick became open to the privatization model for marijuana. This is promising for hopeful cannabis entrepreneurs as it is not obligatory for any company interested to govern all 20 stores and their associated e-commerce stores. That said, this is still in progress – but there is the potential for forward evolution!
Where Can You Buy Weed in New Brunswick?
Physical dispensaries in New Brunswick are tightly regulated – that and only a limited number exist. All physical stores and online dispensary shops in New Brunswick are run by Cannabis NB, a subsidiary of NB Liquor. For those new to buying cannabis in New Brunswick, do your research first as the physical stores aren't allowed to put up any decorations or advertising indicating what they sell. This can be quite the change where, in some provinces, it is a lot easier to see who is selling what.
Why Buy Marijuana in New Brunswick?
While more regulations can feel like a drag for those used to lesser restrictions related to their consumption of both recreational and medical marijuana, if you know the rules, then there's no problem. This regulation also guarantees a consistent price and level of quality meaning that you never have to worry about your information being insecure or your product ever dropping in quality.
What Weed Can You Buy Online in New Brunswick?
While there are more than just these three strains of cannabis available in New Brunswick, these are the three that we feel deserve the most attention.
Black Diamond is a Northern California Indica marijuana that combines the lineages of Blackberry and Diamond OG. It is also known as Black Diamond OG and Black Diamond Kush, so if you are looking for this particular strain, there are other names it goes under. With strong bodily effects and no mind haze, Black Diamond is for those who like their bud earthy and musty. Comparisons have been made to a deep, rich red wine. Users also commonly report fits of the giggles and the munchies not being uncommon – so make sure to have snacks on hand!
OG Shark is an uncommon hybrid mainly found in Canada – hence why it has made this list! With a high potency, it is popular as a strain of medical marijuana for therapeutic purposes thanks to having a sedating and relaxing effect. It relieves pain, nausea and insomnia, making it ideal for use at night-time or in the late afternoon after work.
Ice Cream Cake is an Indica made by breeding together Wedding Cake and Gelato #33. With a sedating effect and creamy flavor, it is easy to see how this strain got its name. With a suggestion of vanilla and sugary dough, it relieves chronic pain, insomnia and anxiety. This is ideal for use later on in the day.
Convenience and Accessibility with an Online Dispensary in New Brunswick
When it comes to convenience, ordering the marijuana that you want, be it medical or recreational, in New Brunswick has a range of options available to suit any buyer's schedule and budget. For those who have adjust themselves around work or have an otherwise limited availability, there are the 20 physical stores available within the province. For those who might work hours that make getting to a brick-and-mortar shop less practical, that is where online dispensary stores come into play. Online dispensaries offer a quick and simple sign-up process but do require your age to be validated via ID. Discretion is also highly important and any store worth their salt will keep your purchase both discreet and secure. That said, any e-commerce shop that isn't run by Cannabis NB is illegal.
Mail Order Marijuana in New Brunswick
Covid-19 has changed the way things work for everyone worldwide. When it comes to how the pandemic has impacted the purchase of cannabis, the best thing to do is to keep up to date with your respective provincial government regulations. In store, social distancing is being implemented in addition to mask wearing. It is also recommended but not enforced to try another intake method other than smoking due to the respiratory nature of the disease to keep those important organs of yours in optimal condition.
It is a lot safer to get mail-order marijuana currently during the pandemic. This minimizes who you interact with. When it comes to buying weed online from a dispensary in New Brunswick, they will only deliver within the province itself. Whether you prefer a physical store or to order weed online to fit around your schedule and to facilitate access, your mail order marijuana will be of the highest quality thanks to a local industry focused on providing a premium product within the set regulations.