Cannabis for recreational use finally became legal in Canada on October 17, 2018. Canada is only the second country in the world to legalize marijuana for recreational use, following in Uruguay's footsteps. Since legalization, buying mail order marijuana has become much easier.
Don't forget you can have up to 30 grams (just over an ounce) of dried flower in your possession at any given time. While the overarching legislation that covers cannabis is federal, the ins and outs of how weed is sold has been modified by individual provinces and territories.
For instance, Manitoba and Quebec don't permit growing the four cannabis plants Canadians are supposed to be able to cultivate under the Cannabis Act of 2018. And each province has different rules about where and under what circumstances those plants can be grown. There may be court challenges to some of these regulations, but for now it pays to do your research for the rules that apply in your particular area.
Federally-sanctioned online weed sales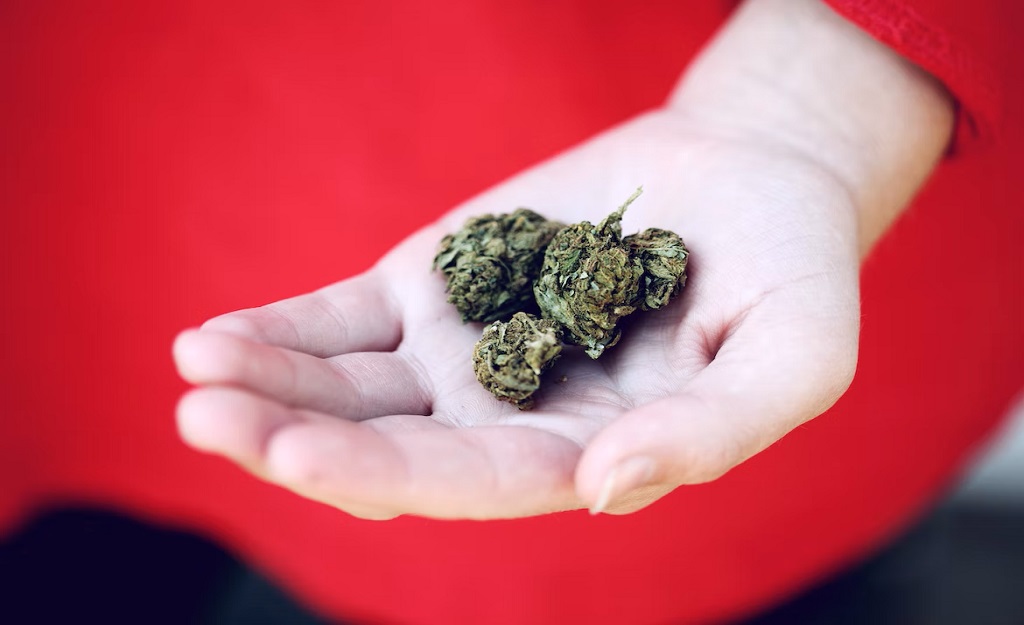 The provinces and in turn their municipalities were consulted in the lead-up to legalization, and they all took different approaches to selling weed. Some municipalities chose not to have any storefront dispensaries in their cities; others welcomed them. Several different methods in place for deciding who gets to open a dispensary and where. Alberta and Ontario set up allocation lottery systems that limited the total number of storefront licenses available throughout the province.
Initially this led to some absurdities: small municipalities were often granted one storefront licensed dispensary, while larger ones, like Ottawa, with a population of a million, got three licensed official pot shops, all clustered in a very small area of downtown.
A second allocation lottery in Ontario that concluded March 2, 2020 added more licensed dispensaries in Ontario and made provisions for on-reserve dispensaries. These lottery systems require stringent legal and financial criteria be met before the Alcohol and Gaming Commission of Ontario will consider an application.
The Ontario Cannabis Store is the only government run dispensary, and it's an online weed store only. After a year-long monopoly on online weed sales by OCS (and many complaints about over-the-top packaging, poor quality, and poor inventory control that led to a lot of out of stock items) Ontario storefront dispensaries were able to start offering online ordering for curbside pick-up by the time the coronavirus pandemic really got underway in early 2020.
What's the Deal with Government Weed?
The combination of a single official online retailer and only 25 retail stores to serve 14 million people (with another 50 due to open by the end of 2019), led to huge shortages and system crashes in Ontario, Canada's biggest province.
Changes to the cannabis retail system appeared to respond to frustration that both licensed producers and retailers have had about the inability of the present system to meet consumer demand. Besides having just one online site that consumers can purchase weed from, there are still less than 100 retail outlets to serve 14 million people. Alberta, meanwhile, with less than 5 million people, had almost 300 stores by late 2019.
Recreational cannabis users have identified several problems with these online weed stores, ranging from inadequate inventory to over-packaging. One shipment of 28 individual grams from Ontario Cannabis Store arrived in a box large enough to contain a kitchen sink, with each gram packaged in a childproof plastic container.
But the biggest problems the consumer faces in ordering from government online dispensaries is there is absolutely no economy of scale. Not only is the pot more expensive to begin with, due to the provincial and federal taxes, but the price per gram doesn't decrease much if you buy a quarter or a half ounce rather than an eighth.
Selection is extremely limited and it's rare to find recognizable strains at the official online weed stores. There's a touching reliance on official growers' branding that may work for those new to cannabis, but is just puzzling for those who've been smoking dope for years.
"Daily Special Sativa" is one such offering. Perhaps this Alberta growers' strains are proprietary, but for those knowledgeable about different strains and looking for specific effects, purchasing from these dispensaries is going to be very hit and miss. You might get lucky. But you might end up dissatisfied, frustrated, and with an overflowing recycling bin.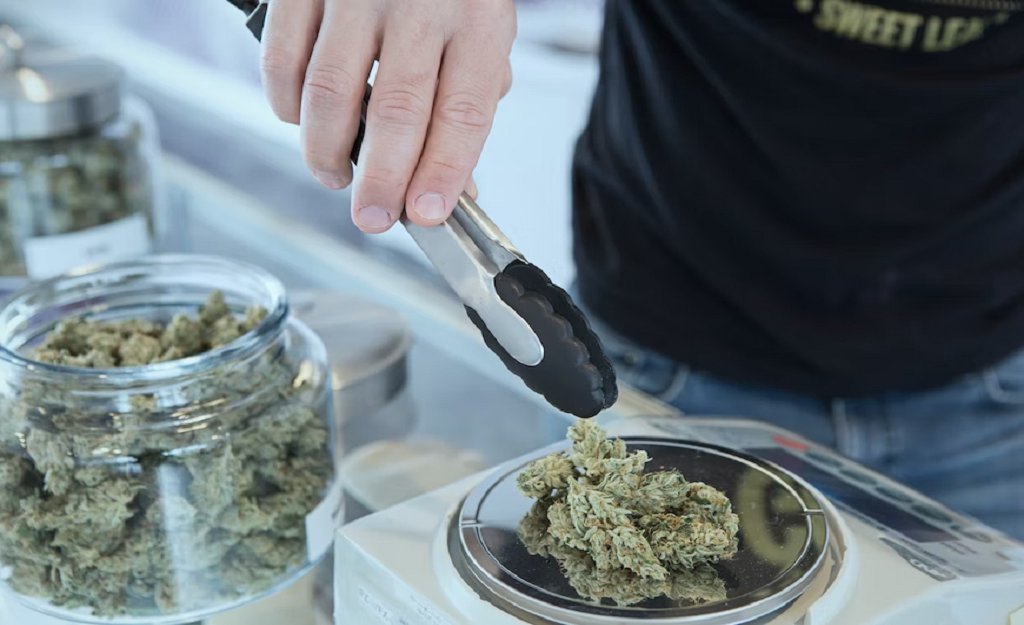 Plus, did you know  you can't buy from the BC Cannabis Store if you live in Ontario. Or vice versa. If you want BC bud, it's almost impossible to get in in other provinces and territories. The whole system is complicated.
So Where Else Can I Buy Weed Online?
Frustrated with the status quo? That's where sites like Top Shelf BC come in. Created by a team with more than a decade of experience in the cannabis industry, Top Shelf BC is a great option for mail order marijuana in Canada, with a line of premium products, including flower, edibles, concentrates, CBD, and vapes.
In addition to great everyday low prices, Top Shelf BC makes it easy to choose the cannabis products you need and have them discreetly delivered to your home. Browse the site, add items to your cart, and then begin the checkout process by setting up an account.
You must, of course, be of legal age to purchase marijuana in order to set up an account. Once your account's created, you'll get instructions on how and where to send an Interac e-transfer. When that process is complete, your order will ship the following day.