One of the most significant developments in the Cannabis Industry over the past few years has been the rise of disposable vape pens. These discreet and user-friendly devices have taken the market by storm, offering cannabis enthusiasts a convenient and stylish way to enjoy their favorite strains. 
In this comprehensive guide, we'll explore the world of disposable vape pens and why they're revolutionizing how we experience cannabis. From their unparalleled convenience to their positive impact on health and the environment, we'll dive deep into why these pocket-sized wonders have become essential to the cannabis landscape.
Revolutionize Your Cannabis Experience with Disposable Vape Pens!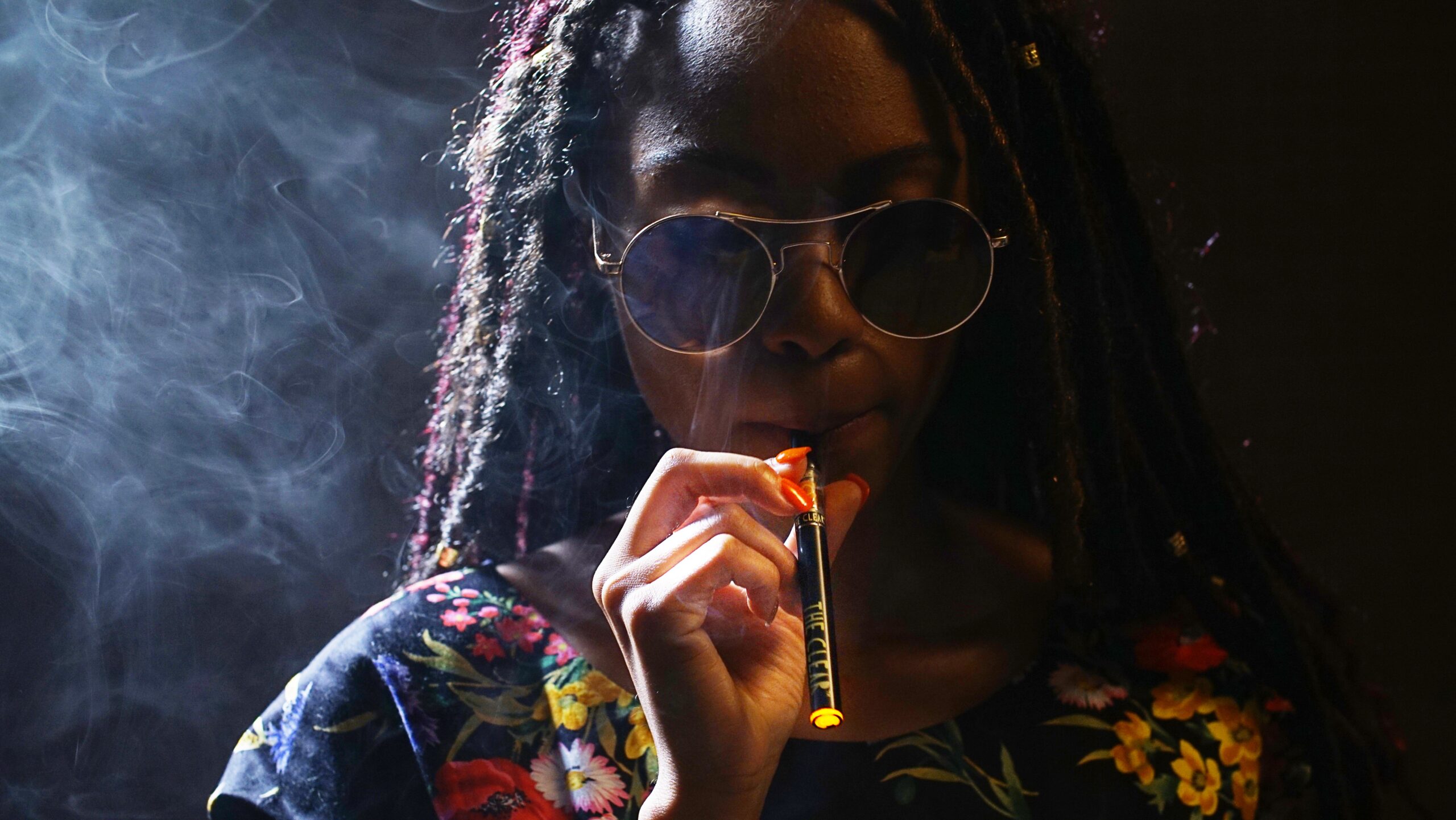 Disposable vape pens have entirely changed the way we consume cannabis, making it more accessible and enjoyable than ever before. Unlike traditional smoking methods, these sleek devices offer a smoke-free experience that's easy on the lungs. 
Plus, they're perfect for on-the-go use, allowing you to discreetly and conveniently enjoy your favorite strains wherever you are. Whether you're a seasoned smoker or just getting started, disposable vape pens make it easy to enjoy the benefits of vaping without the hassle.
Convenience is prioritized in the creation of disposable vape pens. Each puff is uniformly potent because it comes pre-filled with high-quality distillate. This convenience eliminates the need for complicated loading or refilling, making them an ideal choice for beginners and experienced cannabis users.
Discover the Ultimate Cannabis Companion: Disposable Vape Pens!
The beauty of disposable vape pens lies in their simplicity. No need to worry about loading cartridges or refilling tanks—these pens come pre-filled with high-quality distillate, ensuring you get a consistent and potent dose every time you puff. 
It's like having the ultimate cannabis companion in your pocket, ready to accompany you on all your adventures. Plus, with a wide range of strains and flavors, you can explore the diverse world of cannabis without needing multiple devices.
Stealthy and Stylish: Why You Need a Disposable Vape Pen Now!
Disposable vape pens have redefined discretion and style in the cannabis world. These slender and elegant devices resemble traditional vape pens, making them virtually indistinguishable from their nicotine-based counterparts. 
This stealthy design lets you enjoy cannabis discreetly without drawing unwanted attention. Whether at a social event or just relaxing at home, a disposable vape pen adds a touch of sophistication to your cannabis ritual.
Get the Perfect Dose Every Time with Disposable Vape Pens!
Consistency is a fundamental element in any aspect of life, and cannabis consumption is no exception. It's all about having control and knowing exactly what you get every time you indulge in your favorite strains. Disposable vape pens excel in this department, offering precision and reliability that's hard to match with other consumption methods.
With disposable vape pens, you can bid farewell to the guesswork that often accompanies traditional smoking or even edible consumption. These pens have been carefully made to hold a precise quantity of high-quality distillate, so every hit contains the same cannabinoids. Whether you're seeking relaxation after a long day, a burst of creativity for a project, or relief from chronic pain, you can trust that your disposable vape pen will provide the desired effects time and time again.
This level of consistency allows you to fine-tune your cannabis experience to your exact preferences. You'll know precisely how much you need to achieve your desired effects, making it easier to control your experience and avoid surprises. It's like having a personal cannabis sommelier, ensuring each session is enjoyable and tailored to your needs.
Moreover, the pre-measured doses in disposable vape pens are ideal for beginners and seasoned cannabis enthusiasts. If you're new to cannabis, you can start with a small puff and gradually increase the dose as you become more comfortable. This measured approach helps you ease into the experience, ensuring you never overconsume and have a positive introduction to the world of cannabis.
For those with more experience, disposable vape pens allow you to fine-tune your dosage with incredible precision. It's up to you to find the optimal combination of strain, dosage, and timing to achieve your goals. Whether it's for creative inspiration, relaxation, or pain management, you have complete control over your cannabis experience.
Essentially, disposable vape pens offer consistency and personalization, elevating your cannabis journey. They're the perfect companion for anyone who values control, reliability, and a consistently enjoyable experience when exploring the wonderful world of cannabis.
Unleash a Flavor Explosion: Explore Disposable Vape Pen Options!
One of the most thrilling aspects of disposable vape pens is the sheer diversity of flavors and strains available to tantalize your taste buds. Traditional smoking methods might provide the fundamental essence of a cannabis strain, but they can't quite capture the intricate flavor profiles and aromatic nuances that disposable vape pens deliver. It's like embarking on a sensory journey with every puff, allowing you to explore and savor the multifaceted world of cannabis like never before.
When you pick up a disposable vape pen, you're not just indulging in a simple smoking experience but immersing yourself in a world of flavors and aromas that can elevate your cannabis journey to new heights. Whether you're a connoisseur seeking the classic and beloved notes of strains like OG Kush or an adventurer yearning for exotic flavors reminiscent of tropical fruit blends, disposable vape pens offer an unparalleled flavor explosion that traditional methods can't match.
What sets these pens apart is their ability to capture the essence of each strain's unique terpene profile. The terpenes in cannabis are the aromatic compounds responsible for its signature aroma and key physiological responses. With disposable vape pens, you can fully appreciate and differentiate between the terpenes that make each strain unique.
For instance, you might encounter earthy strains with hints of pine and wood or perhaps citrusy varieties that evoke the freshness of lemon or orange. If you have a sweet tooth, you'll find disposable vape pens that deliver the delectable taste of berries or vanilla. The endless possibilities allow you to choose the flavors that resonate with your palate and preferences.
Furthermore, disposable vape pens offer a convenient way to switch between strains and flavors. You can explore different options without the hassle of cleaning or changing parts, making it easy to tailor your cannabis experience to your mood or occasion. Have you covered whether you want to unwind with a relaxing indica strain, boost creativity with a Sativa, or find the perfect balance with a hybrid, disposable vape pen?
Disposable vape pens aren't just a method of cannabis consumption; they're a gateway to a world of flavors and sensory experiences. Each puff is a delightful journey through a rich tapestry of terpenes and tastes, allowing you to customize your cannabis adventures like never before. So, why settle for one-dimensional experiences when you can unleash a flavor explosion with disposable vape pen options?
No More Hassles: Say Goodbye to Charging with Disposable Vape Pens!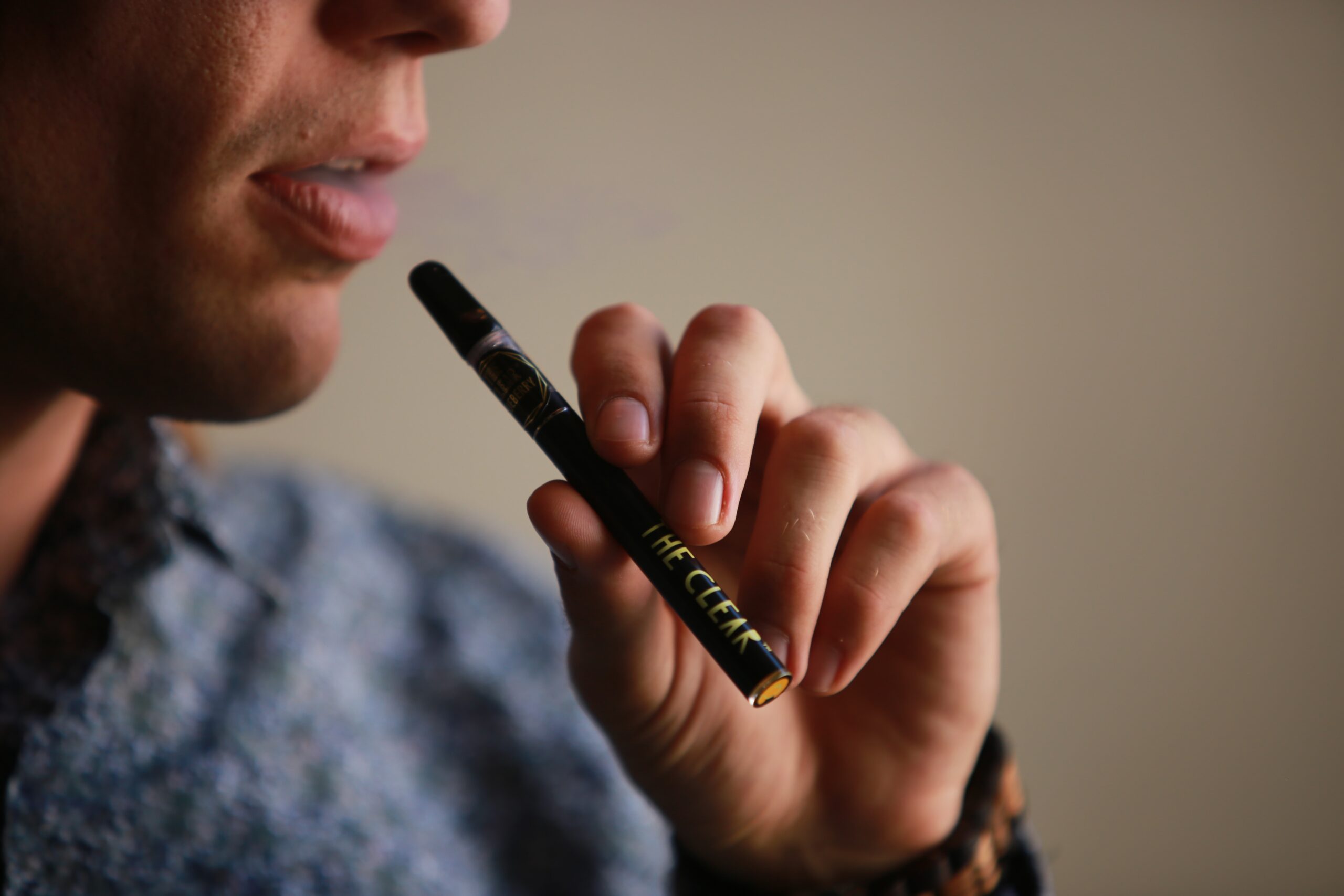 Charging vape batteries can be a hassle, especially when you're eager to enjoy cannabis. Disposable vape pens eliminate this inconvenience. Since they come pre-charged and ready to use, you can say goodbye to the frustration of waiting for your device to power up. Unbox your disposable pen, and you're moments away from a delightful cannabis experience.
The Best Kept Secret for Cannabis Newbies: Disposable Vape Pens!
Disposable vape pens serve as a welcoming introduction to the realm of cannabis, particularly for newcomers who may be curious but hesitant about diving into the world of this remarkable plant. The key to their appeal for cannabis newbies lies in their simplicity and user-friendly design, ensuring the experience is approachable and enjoyable.
Traditional methods of consuming cannabis, such as rolling a joint or using a water pipe, can be complicated and intimidating to first-timers. The precise measurements, techniques, and accessories required may seem overwhelming. In contrast, disposable vape pens present a hassle-free, no-nonsense approach that removes the equation's stress.
When you pick up a disposable vape pen, there's no need to worry about pressing buttons, adjusting settings, or mastering the art of rolling. These pens are designed for simplicity, often operating on a draw-activated mechanism. You inhale, and the pen does the rest, ensuring you receive a consistent and controlled dose with every puff.
This straightforward approach to cannabis consumption means you can focus on what truly matters: your experience. You're free to explore the various strains and flavors without the added burden of mastering intricate techniques. Whether you're looking to unwind and relax after a long day, spark creativity, or experience the potential wellness benefits of cannabis, disposable vape pens make it easy for you to achieve your desired effects.
Another advantage for cannabis newbies is the discretion that disposable vape pens offer. They're compact and emit minimal odor, allowing you to enjoy cannabis without drawing unwanted attention. This discretion can be especially valuable if you're in a social setting or prefer a more private cannabis experience.
Moreover, disposable vape pens often come pre-loaded with carefully curated strains, making it convenient for you to choose the experience that aligns with your needs and preferences. Whether you're interested in a calming indica strain, an uplifting sativa, or the balanced effects of a hybrid, there's a disposable vape pen tailored to your desired experience.
Safety First: The Health Benefits of Disposable Vape Pens!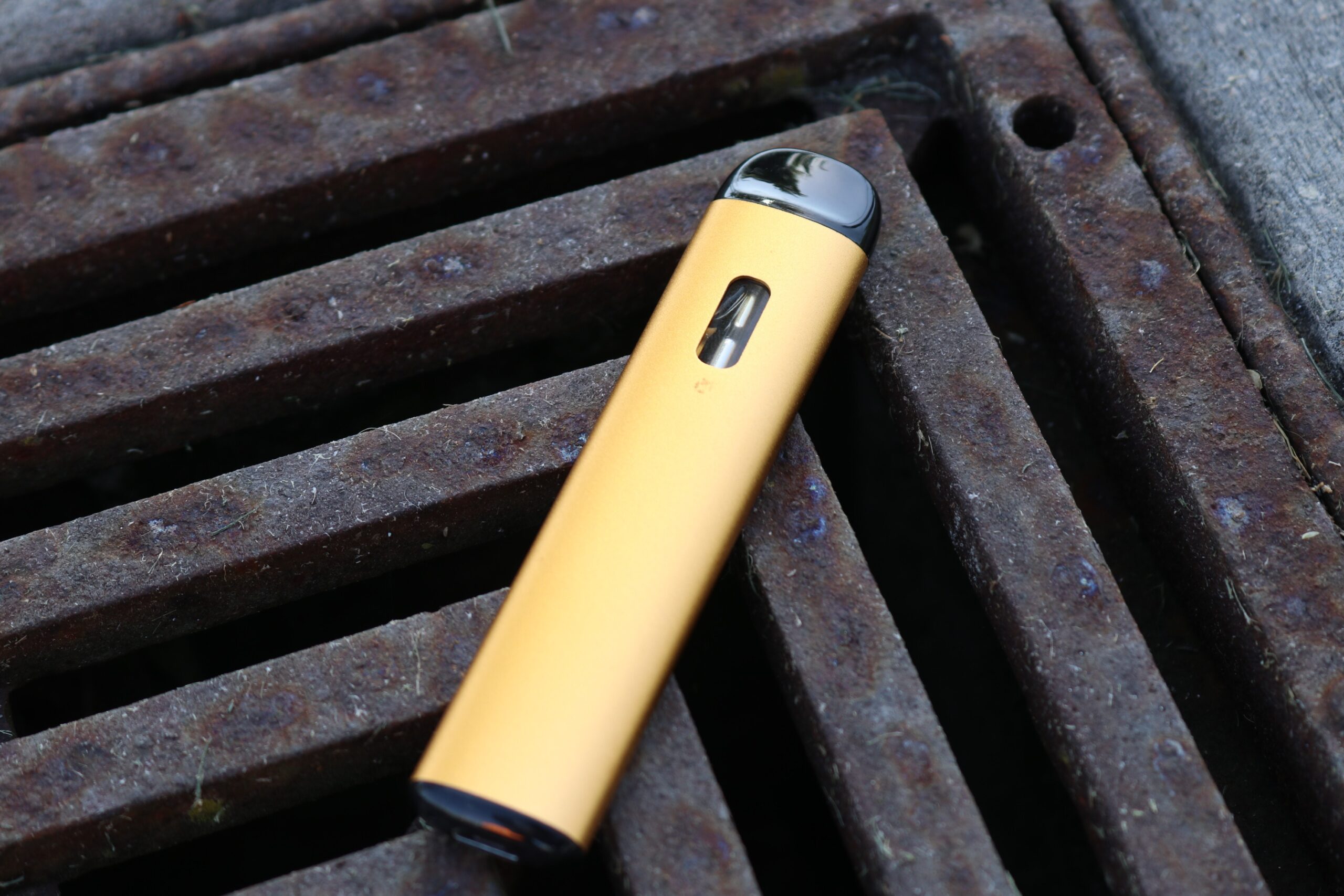 Safety is essential to any cannabis consumption method, and disposable vape pens excel at prioritizing your health and well-being. These sleek and user-friendly devices have been designed with your safety in mind, offering several advantages for a safer cannabis experience.
One of disposable vape pens' most significant safety benefits lies in their operation mode. Unlike traditional smoking methods, which involve combustion, disposable vape pens work by heating cannabis extracts or oils to create vapor. This vaporization occurs at lower temperatures than combustion, significantly reducing the risk of inhaling harmful toxins, carcinogens, and other undesirable byproducts associated with smoking.
By choosing a disposable vape pen, you are opting for a method that sidesteps the harmful consequences of smoke inhalation. The absence of smoke means you won't be exposed to the harmful tar and noxious chemicals produced during combustion. This reduces the strain on your respiratory system, providing a much safer alternative for cannabis consumption.
Furthermore, disposable vape pens offer precise temperature control, another critical factor in ensuring safety. These pens are engineered to maintain a controlled and consistent temperature throughout your session. This means you won't have to worry about overheating, which can lead to the combustion of plant material and the production of harmful byproducts.
Consistent temperature control also plays a crucial role in preserving the delicate flavors and aromatic compounds in cannabis strains. You can savor the full spectrum of flavors and terpenes without the risk of burning or charring the plant material, enhancing the safety and quality of your cannabis experience.
Additionally, disposable vape pens' compact and portable nature adds to their safety profile. They are discreet and emit minimal odor, allowing you to enjoy cannabis without drawing unwanted attention or exposing others to the smell. This discretion can be particularly beneficial when you're in a public setting or when privacy is a priority.
Disposable vape pens are also known for their ease of use and low maintenance requirements. They typically come pre-loaded and ready to use, eliminating the need for complex setup or maintenance. This simplicity minimizes the chances of accidents or misuse, contributing to a safer overall experience.
Disposable Vape Pens vs. the Rest: Which Wins the Crown?
In the ever-evolving landscape of cannabis consumption methods, the question of which option reigns supreme is a hotly debated topic among enthusiasts. When it comes to this spirited competition, disposable vape pens emerge as a clear and formidable contender, often seizing the crown in various aspects that matter most to cannabis consumers.
One of the standout features that positions disposable vape pens as a strong contender is their unparalleled ease of use. Unlike traditional smoking methods that require rolling, lighting, and maintaining a burning joint or pipe, disposable vape pens eliminate the need for such preparations. They come pre-loaded with cannabis extracts or oils, making them ready for immediate use with no assembly required. This simplicity appeals to beginners and seasoned users, offering a hassle-free and accessible way to enjoy cannabis without any learning curve.
In addition, unlike many alternative consumption options, disposable vape pens are not easily detected because of their small size and portability. Compared to the unmistakable odor and smoke produced by traditional smoking, vape pens emit minimal aroma and vapor. 
This discretion is particularly valuable when you wish to consume cannabis without drawing attention or disturbing those around you. Whether in a crowded public space or simply seeking a more private experience, disposable vape pens offer subtlety that many other methods struggle to match.
Consistency in dosing is another area where disposable vape pens excel and earn their place on the throne. Each pen comes pre-measured with a specific amount of cannabis extract, ensuring you receive a precise dose with every puff. This reliability eliminates the guesswork associated with traditional smoking methods, where the potency of a joint or bowl can vary greatly. 
The consistent dosing of disposable vape pens empowers users to tailor their cannabis experience to their desired effects, whether relaxation, creativity, or pain relief, all with the peace of mind that comes from knowing exactly what you're getting.
When pitted against alternative cannabis consumption methods such as edibles, disposable vape pens maintain a competitive edge. While potent and long-lasting, edibles can have delayed onset times, catching users off guard if they're not patient. In contrast, vape pens provide almost instantaneous effects, allowing for better control over your experience.
Comparing disposable vape pens to other vaping devices reveals additional advantages. Unlike reusable vape pens or mods, disposable vape pens require no maintenance, charging, or refilling. You use them until they are empty, then dispose of them, eliminating the need for cleaning or dealing with charging cables and batteries. This convenience makes disposable vape pens an attractive option for those who prefer a straightforward and low-maintenance approach to vaping.
Pro Tips for Finding Your Dream Disposable Vape Pen!
With a wide variety of disposable vape pens on the market, choosing the one that suits your preferences best is essential. When selecting, consider factors such as flavor, strain, potency, and brand reputation. Our Top Shelf BC Distillate Vape Carts and Mix and Match Distillate Vapes offer a range of options to cater to your unique tastes and needs. Don't hesitate to explore and find your dream disposable vape pen that will elevate your cannabis experience to new heights.
The Future of Cannabis is Here: Dive into Disposable Vape Pens!
Disposable vape pens have ushered in a new era of cannabis consumption, offering unparalleled convenience, style, and health-conscious design. These pocket-sized wonders are revolutionizing how we experience cannabis, from saving you time and hassle to providing an eco-friendly, budget-friendly solution. The future of cannabis enjoyment is here, and it's available at your fingertips with Top Shelf BC's premium disposable vape pens. Unlock the cannabis revolution today and elevate your cannabis experience with us!