Many cannabis dispensaries usually have a wide variety of different strains available for you to choose from and sometimes it can be difficult picking out which one best suits you, your tolerance, your ailments, etc.
Whether you're an amateur smoker or an experienced one, finding the right strain often involves going through a process of trial and error, but that still begs the question, where do you start? Well, we're here to recommend to you, Tom Ford Pink Kush. Why? Read on to our Tom Ford Pink Kush review to find out more.
What is Tom Ford Pink Kush?
The Tom Ford Pink Kush (TFPK) is a unique and mysterious cannabis strain that began gaining traction in Western Canada in the past few years and is essentially an Indica dominant hybrid strain (80% Indica – 20% Sativa) that is made through an unknown combo of Indica dominant hybrid strains. In turn, what this has resulted in is an extremely dank bud that contains ridiculously high THC levels that are set at 23% to 25%. In other words, this is one of the strongest strains of Indica that you could ever take. In fact, it's a very popular choice of strain for medicinal consumers due to this very high potency.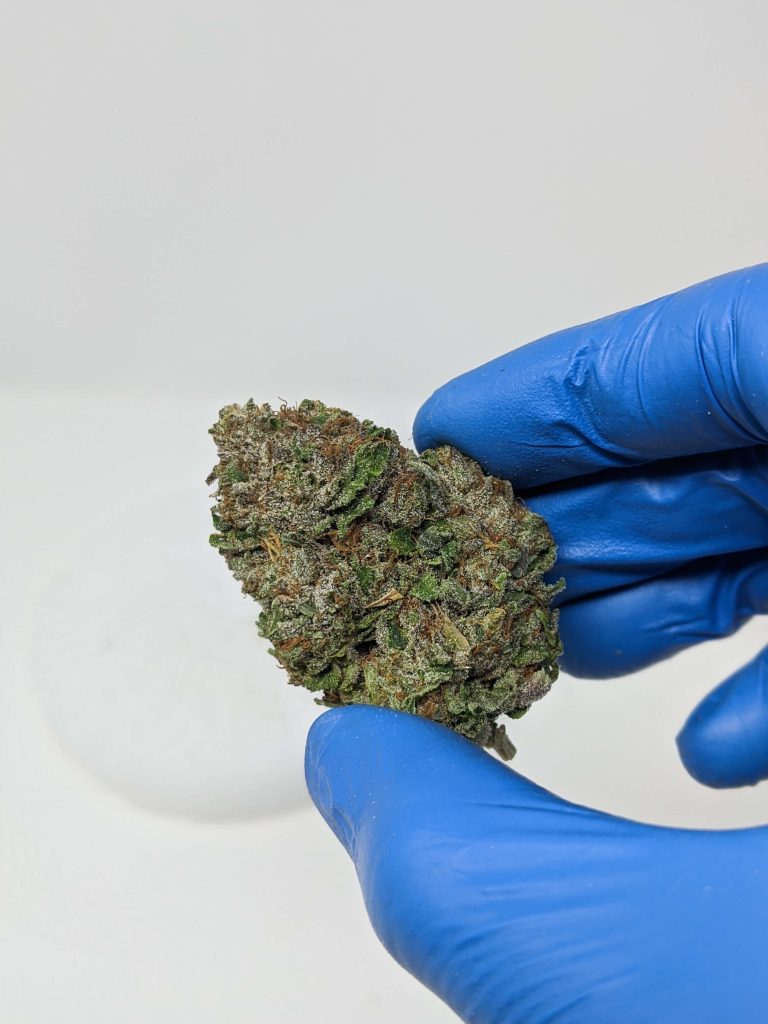 Based on appearance, much like Tom Ford himself, the synonymously named Pink Kush strain is just as classy and it's clearly evident that it's in on a league of its own. The magnificent hues it has are as intense as they are mesmerizing to the eye. It is aesthetically comprised of a mix of full of colors with small and dense green rugs that come with purple and pink undertones, mixed in with some orange hairs and some sparkling clear trichrome crystals that envelope it, make it one of the most visually appealing strains in the market.
As you separate the bud, you will almost immediately be swept with a complex blend made up of a sweet honey aroma, as well as a sour aroma of citrus that is further complemented perfectly by an earthy and woody flavor. In this regard, it's best recommended that you smoke this strain with a wood pipe to help enhance the flavor, allowing you to get the full experience. The strain also comes with a rather sweet and delicious taste that makes it superior to most other strains, with consumers comparing it to tasting like "candy treats".
In fact, when it comes to the Tom Ford Pink Kush strain most users usually can't decide what appeals to them most, whether it's the dazzling look or the captivating smell. So in this respect, we suggest trying it out for yourself to find out what it is exactly that makes it so special.
What are the effects & benefits?
Before you smoke this bud – and we cannot emphasize this enough – you should be aware of how extremely potent it is. In fact, potent is a slightly inaccurate representation that consuming it is best described as taking a hard-hitting punch from Mike Tyson himself with the strain generally carrying you into the ring in two separate stages. The first stage normally comes in as a strong kick to your cerebral that feels borderline psychedelic. It essentially creates a feeling of euphoria for the first few hours with most users often testifying to feeling happy, elevated, and positive. You will also swell up with a strong sensation of peace and mental relief, numbing out any negative thoughts that are present and replacing them with a simple pure and blissful haze. The strain is also known to increase and tighten the level of productivity within these first few hours, allowing you to complete any pending chores and tasks.
However, after its initial euphoric effect, the CBD starts to gradually build strength and begins to leave you feeling loose in each and every muscle, gradually lowering you into a complete state of profound unwinding and content relaxation. That initial excitable surge will slowly die down with the effects hitting you so hard, that you are definitely not going to be getting up from the couch anytime soon!
Moreover, it will often place the consumer in a state of deep self-introspection. So, for those in a social space, don't be surprised if you start feeling a bit isolated from those around you. For this reason, it is primarily used to treat pain and insomnia due to its calming effects that lead to making consumers feel very sleepy, and eventually ending up passing out for several hours after. It is actually suggested that the best time to consume it is at the end of the day, a few hours before you got to bed.
In regards to benefits, much like other similar strains, Tom Ford Pink Kush has some extremely powerful medical and restorative qualities, as it helps to treat a number of medical conditions, allowing most to replace their prescription pain killers with this natural alternative instead. Some of the symptoms or conditions that the strain counters include; Insomnia, Anxiety, Depression, Chronic pain and Loss of Appetite. In fact, when smoking it, you should probably have some snacks or food nearby, as you will most likely be hit with a serious case of the munchies!
However, after this review, what we can say, is that very few things will bring peace to your mind better than some Tom Ford Pink Kush, making it one of the best recommended strains in the market right now. It's especially perfect if you're one of those people who tend to experience stressful days often and would like some well-earned unwinding from excess pressures coming in from work or even life in general.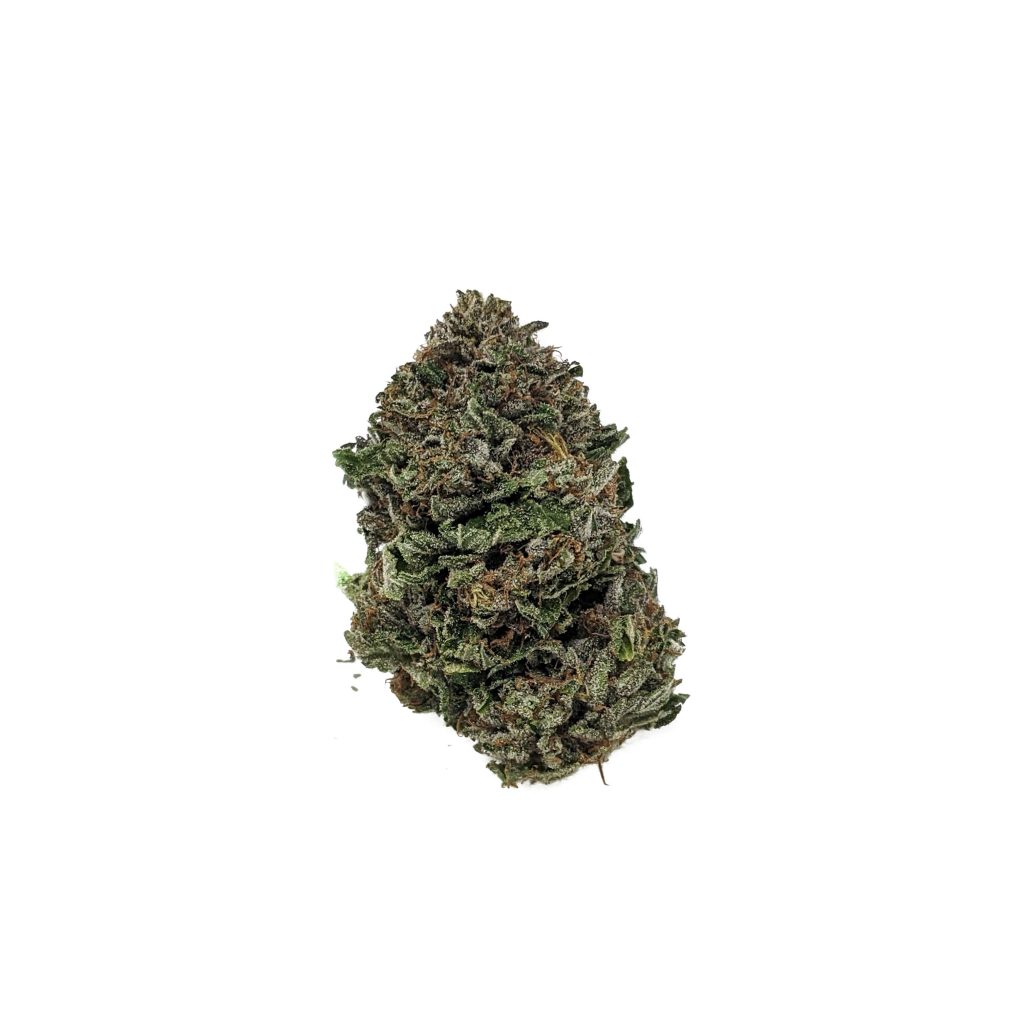 You should also keep in mind that, it isn't exactly a common strain that can be purchased easily and depending on where you live, finding an authentic distributor can be just as difficult. But luckily enough, we've got you covered! If you're looking for something that punches like a heavyweight champ and also tastes incredible, then look no further and purchase some Tom Ford Pink Kush from our Canada online dispensary at a fair and affordable price today!